17.08.2023 - 19.08.2023 - FERROPOLIS
WELCOME TO DRIFT ISLAND
In 2023, more than 100 top athletes will climb into the steel arena and send their up to 1200 hp racing cars to a duel! And 2023 will be special: we are celebrating 5 years of spectacular drift action, 5 years of nerve-wracking twin battles and 5 years of pure emotions with you!
At the IRON DRIFT KING, the dredging city of Ferropolis turns into a racetrack in summer. Instead of bands, fearless drivers are the focus!
The extraordinary thing here is that the fans are so extremely close to the track. You can feel the sport like nowhere else.
TICKETS
Secure your tickets now for the motorsport event of the year 2023 in cheaper advance sales! Children up to the age of 14 get a 50% discount on the ticket price. As always, children up to the age of 6 get free entry.

If you decide on the popular Festival Ticket, you will receive all the action from Thursday including camping! That means: All training sessions on Thursday, IRON DRIFT KING Originals on Friday and Drift Masters European Championship on Saturday! Bigger is better!

The Saturday Ticket is available as a standard ticket or VIP Ticket including Track Walk, Premium Parking and Food & Drinks in the VIP Area.

Show all tickets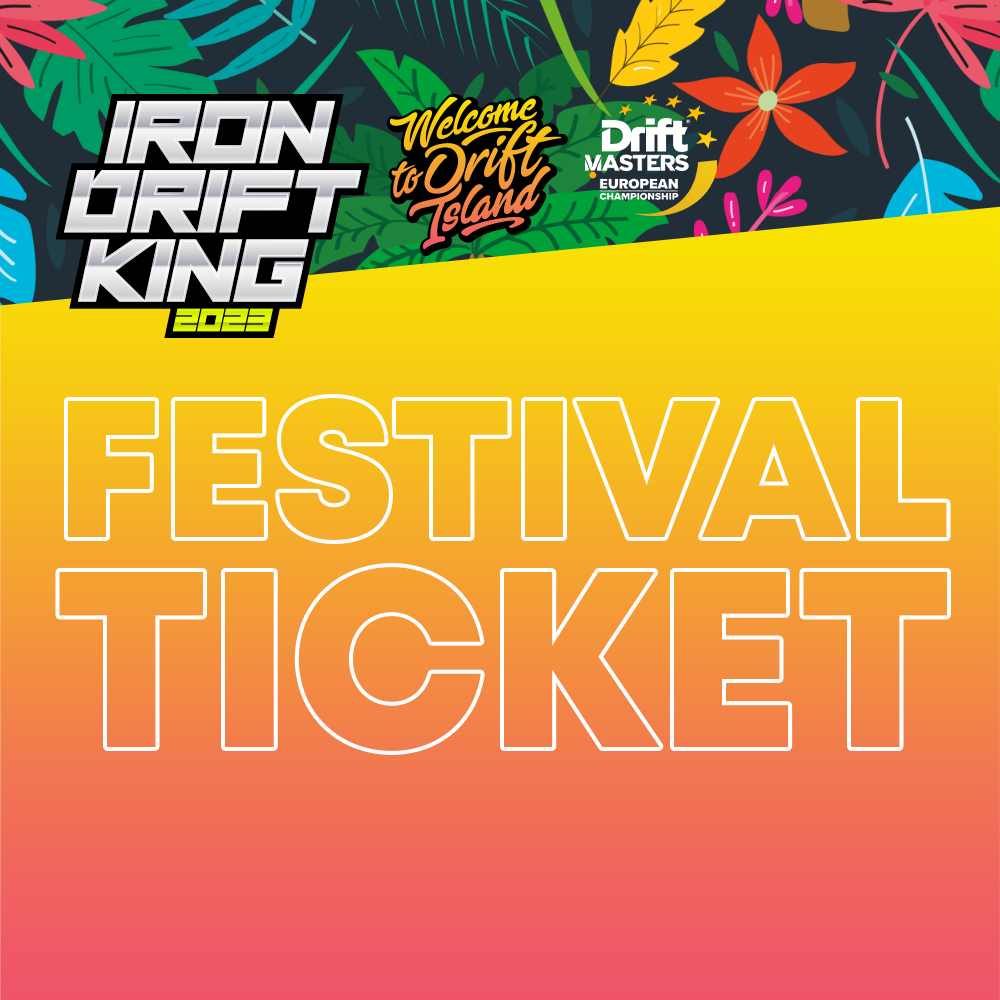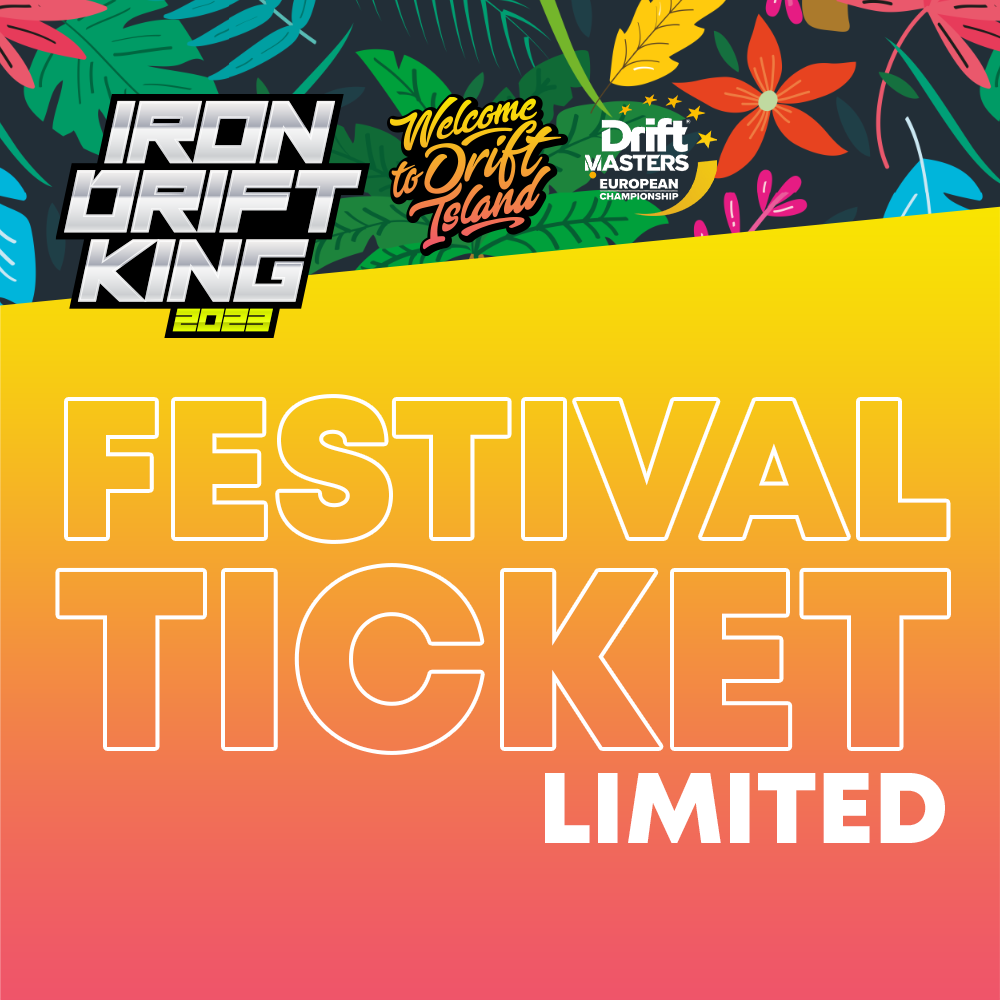 Sold out
SPECIAL GUESTS
Action? Auch ausserhalb der Stahlarena! Zum IRON DRIFT KING 2023 kommen zahlreiche Freunde mit ihren Projekten die du endlich mal in Real-Life abchecken kannst!
Which ticket suits you?
Ticket Comparison
HELLO 2023
WE ARE BACK
Europe's drift elite is coming back to Germany ! Surrounded by thousands of spectators, more than 100 professional drift drivers from 26 nations will once again fight against each other for a whole weekend in the monumental steel arena in Ferropolis. The spectacular showdown after sunset is about the crown of the IRON DRIFT KING, as well as important points for the European Championship "Drift Masters European Championship" !
It smells of petrol, the air is burning and wafts of fog are wafting across the track: every year, more than 100 top athletes climb into the steel arena and send their up to 1200 hp racing cars a few centimeters apart, door to door , into the twin battles for duel! Just one small mistake and a crash into the wall is inevitable! This daring mixture of motorsport and extreme sport is what makes professional drift sport.
TICKET SHOP
Absolutely awesome event
People, mood, cars, food, drinks, music, location, everything is just right here and everyone is welcome - whether young or old. Next year again! Keep it up!
Awesome drifter, great atmosphere
A mega event for fans of motorsport and for everyone who is open to new things. Great location, good selection of food. All in all a great event. We will be back definitely!
Great drift event with top drivers
It was just pure adrenaline. And the awesome location. I'm already looking forward to next year!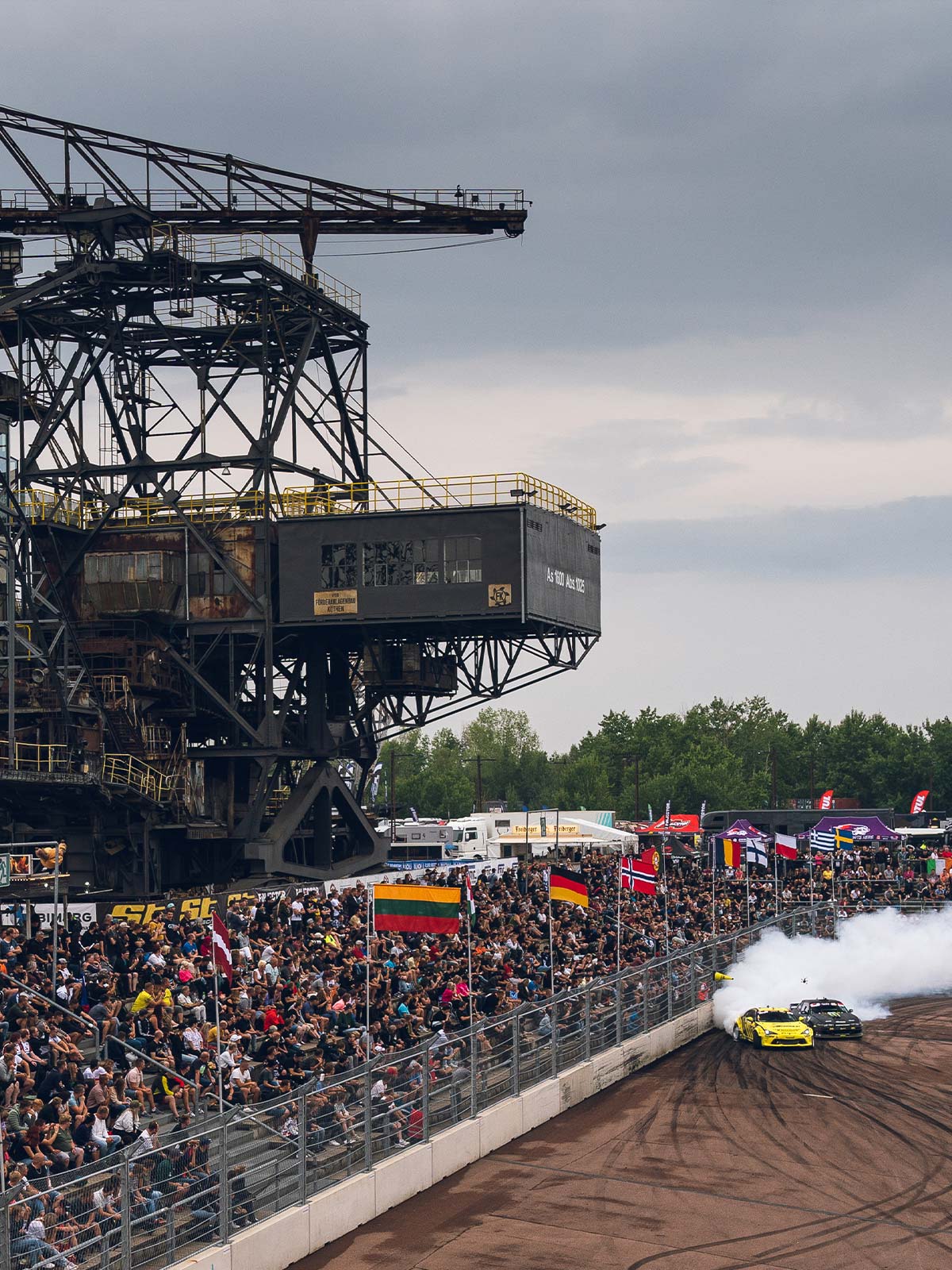 ARE YOU READY
HIGHLIGHTS
In the freely accessible pit lane you will not only find the racing cars of the professionals, there is also a large car show with numerous tuning vehicles to admire. Exhibitors and dealers, the camping area, an outstanding food court and the finest music from the live DJs ensure the right atmosphere. And there's no question that other surprises are in store! From the training runs to the showdown in the night: Extreme motorsport at an international level , combined with professional entertainment in a unique and breathtaking setting - not only for PS fans!
NIGHT BATTLES
When the sun goes down on the horizon on Drift Island, things get even more spectacular: During the nightly showdowns, you experience the floodlit steel arena in a unique atmosphere!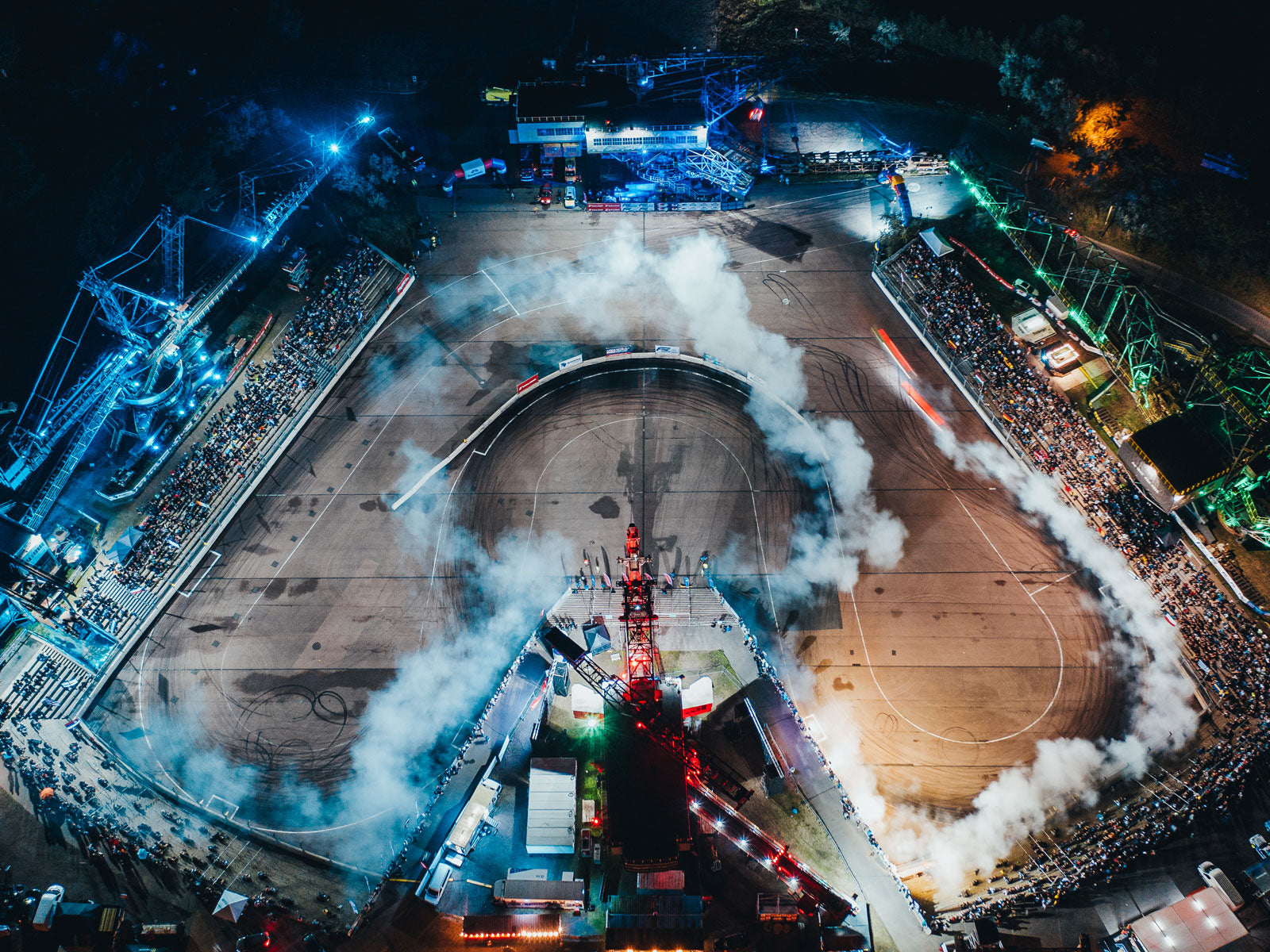 BECOME A HELPER
Are you a drift fan with all your heart and want to be part of the IRON DRIFT KING and help shape the festival ? Contact us as a volunteer and we will find an exciting job that suits you!
JOIN NOW
Story
Where it started: IRON DRIFT KING celebrates a successful premiere in Ferropolis with 100 drivers in 2 classes
Story
Welcome to Drift Island: IRON DRIFT KING is now cooperating with Drift Masters European Championship
Story
It's very quiet on the peninsula: Unfortunately, IRON DRIFT KING has to be postponed to the following year
Story
Patience is required from now on: IRON DRIFT KING has to be postponed again. Comback possible?
Story
Mega comeback: IRON DRIFT KING is action-packed, spectacular and bigger than ever
Story
Become part of the story too!